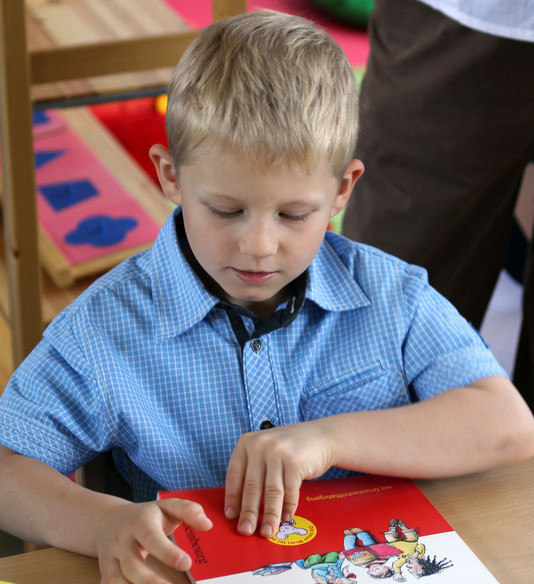 Natural sciences, the English language and E-learning are highly prioritized in our program.
We provide and encourage diversity.
As a full-day school, we offer a structured and balanced daily schedule with classes, projects, a common lunch break and regular activities.
Phases of concentrated study, leisure time, exercise, occupation with freely chosen projects, recreation and organized play are all fluidly interconnected.  
Help me to do it myself. 
We want to create a learning environment in which students can grow healthily and at their own pace, in which respect and positive communication are in our nature.
We want our students to achieve their general qualification for university entrance and the ability to enter vocational training, respectively.
Individualized learning is a priority. For this, we determine the students' individual learning level, their performance and interests.
Besides providing a basic education,competencies such as communication skills, lateral thinking, creativity, and analyzing skills are also trained.
We teach differentiatedly in class. From grade 8, the core subjects relevant for the final examinations are taught at three levels of proficiency.
English is taught as the first foreign language and Spanish as the second foreign language.
Books, iPads and smart boards are used.